Throughout the lifetime of the exploitation of our wind parks, we ensure a minimum availability of 95 %.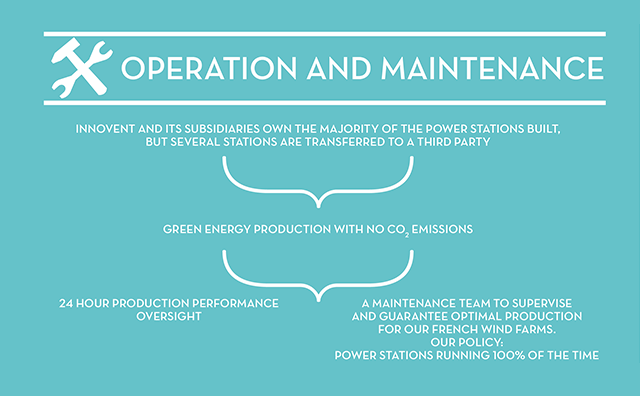 We are currently overseeing maintenance on most of our wind farms. Our team of engineers in the field have a 24 hour a day connection to the machines over the internet. Each wind turbine sends messages which indicate the possible causes of breakdowns, facilitating the work of our maintenance teams when they arrive on site.
In France, our wind farms' electricity production is connected directly to the RTE electrical grid, where it is bought by EDF. In Africa, our electricity production is allocated/sold according to the laws in each country (local EDF, private landlords etc.). We are always able to adapt to local requirements.